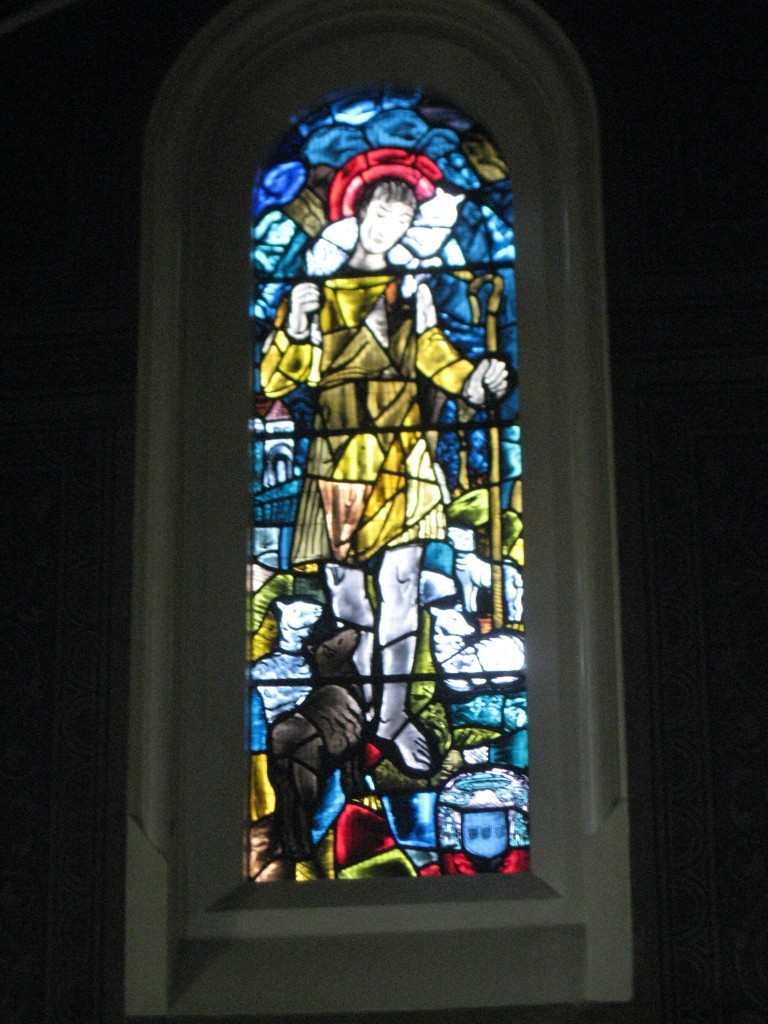 Photo taken by Leon
We are very lucky to have
beautiful stained glass windows
in Holy Rosary Church in Greystones.
Two of them are by the famous artist Evie Hone.
Here is the one called: 'The Good Shepherd'
Evie Hone the stained glass artist
is associated with Greystones,
because two of her stained glass windows
are in Holy Rosary Church.
You can read more about Evie Hone
and her work in Greystones HERE
on the Holy Rosary website.