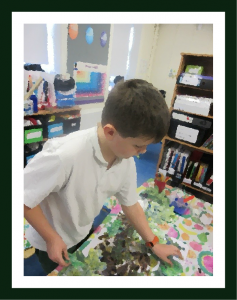 First Seán made a collage of
Rathdown in the Stone Age.
He knew Ireland was covered in trees
at that time and that they were deciduous trees.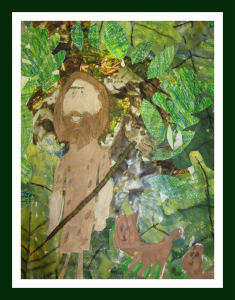 Then he added the Stone Age man
and the dogs that he had tamed.
The man is wearing animal skins.
If you look carefully you will see
that Seán added what he called 'a 3D effect'.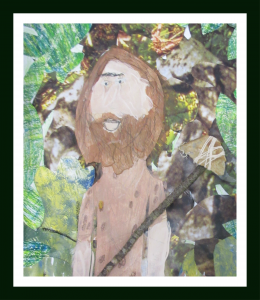 Seán had made a stone axe!