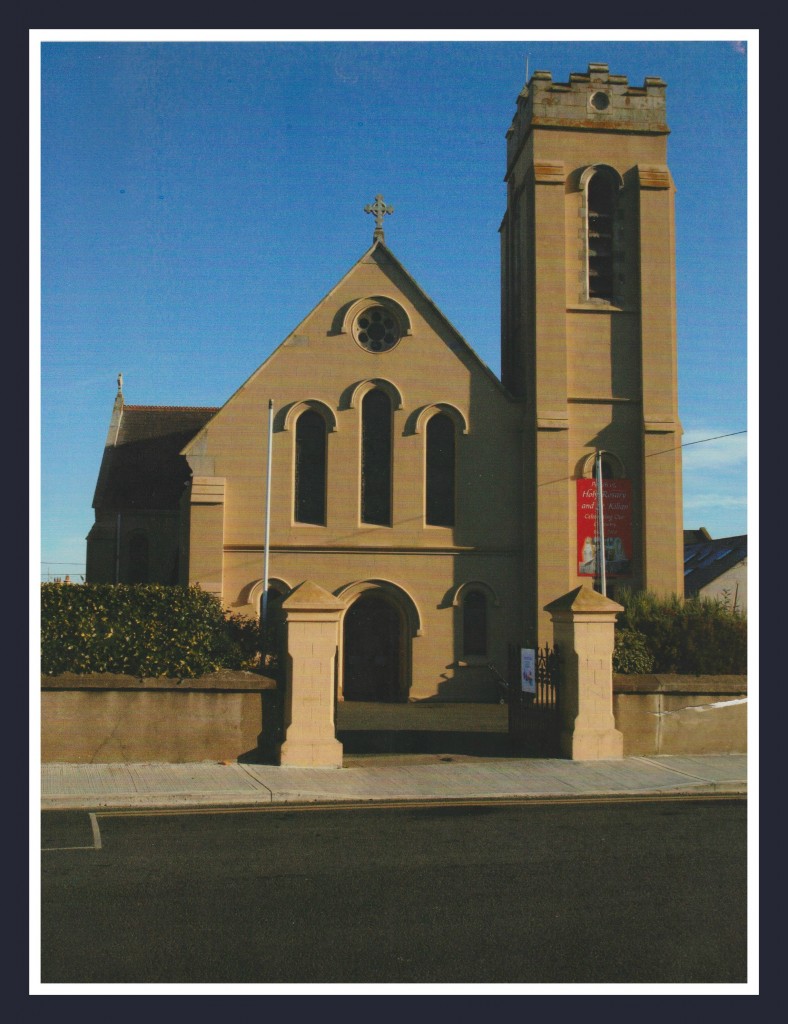 This is the Holy Rosary Church in Greystones. Holy Rosary is beside our school.
In 1895 Bishop Donnelly, the Parish Priest of Bray and Greystones,
rented land for the church from Mr. La Touche for £25 per year.
At first the church was an iron pre-fab.
This building was destroyed by a storm in 1903.
A wooden chapel was built by Mr. Kinlen.
He began work on the building that is there today began in 1903.
Early photos show a church with a copper spire.
This was removed by the builder Bill Lendrum
because it was thought it might topple over.
You can read more about the history of the church
in the Centenary Parish Magazine 2008, available on the Greystones Guide HERE
and HERE on the Greystones Archaeological and Historical Society
You can read about the inside of the church HERE on the Holy Rosary website.
There are beautiful stained glass windows in Holy Rosary Church.
Two of them are by Evie Hone.
The work was done in 1948.
Click on THIS LINK to learn more about Evie Hone.