The marriage of Colonel Frederick Burnaby and Elizabeth Hawkins Whitshed explains the names of a lot of places in Greystones. Click HERE to read more about Colonel Burnaby and HERE to read more about Elizabeth.
There are many place called after Colonel Burnaby even though he only paid a short visit here. He died in 1885. Elizabeth was a landowner in Greystones. She owned the land on which the Burnaby Estate is built. She called the estate after Colonel Burnaby. It was built in the early 1900s.
There is the Burnaby Estate, Burnaby Park and The Burnaby Pub also in the town
Burnaby Avenue
Burnaby Court
Burnaby Heights
Burnaby Lawn
Burnaby Manor
Burnaby Mews
Burnaby Mill
Burnaby Park
Burnaby Way
and Burnaby Wood
In the Burnaby Estate there is
St. Vincent's Road (called after Elizabeth's father). Here it is in 1985: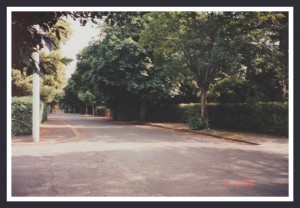 Hawkins Lane
Whitshed Road (Hawkins and Whitshed were Elizabeth's family names).
Portland Road ( The Duke of Portland was Elizabeth's cousin). This is Portland Road in 1985: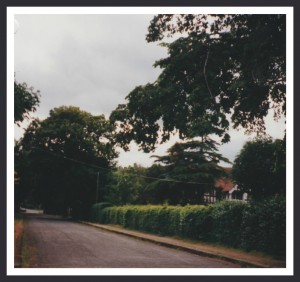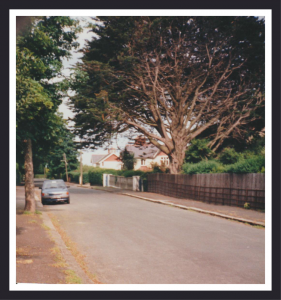 Somerby Road after the town in Leicestershire where the family had connections,
Erskine Avenue after another family member
and Burnaby Road.
Here are some photos of Burnaby Park around 1985