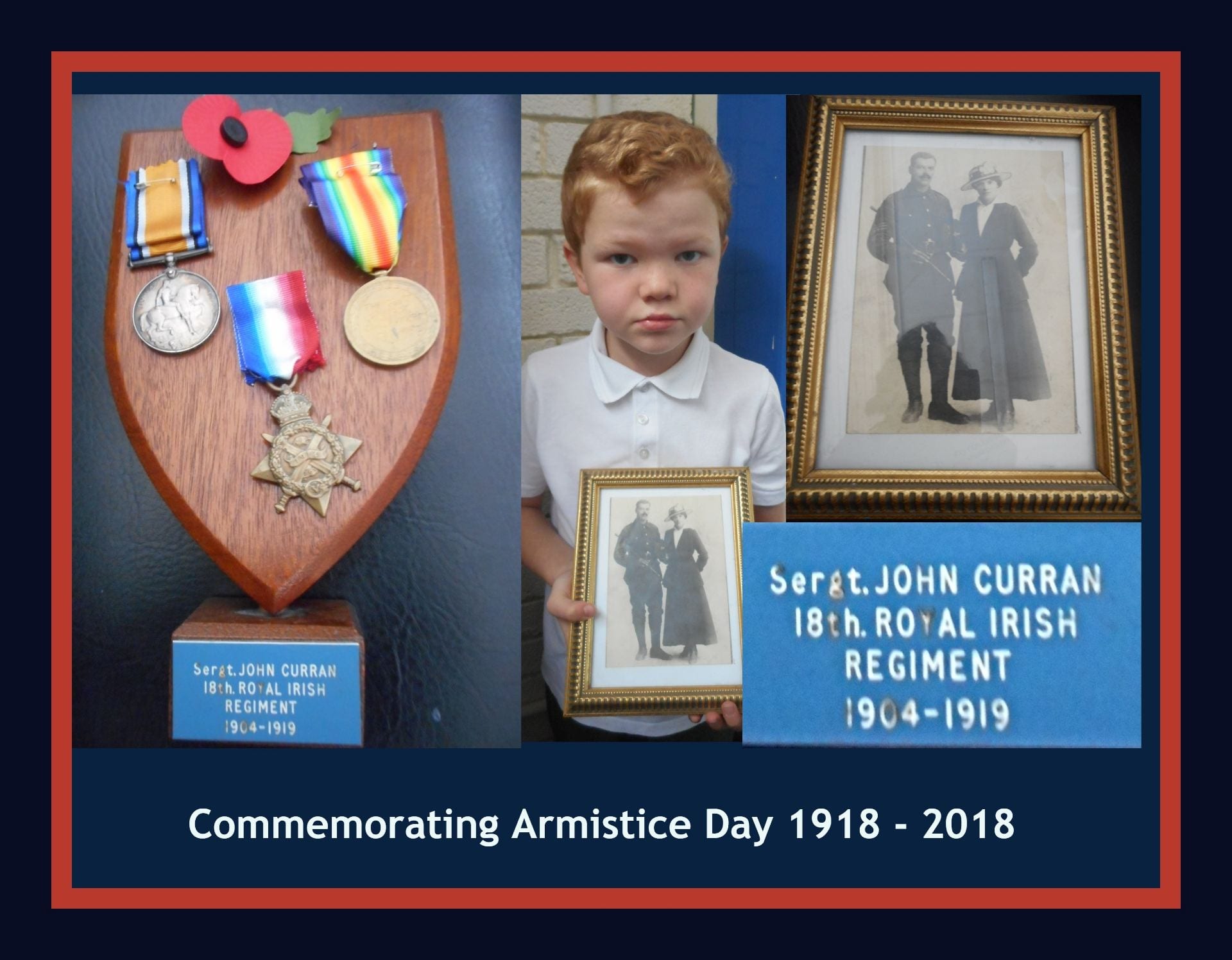 On  Sunday 11th November, 2018 we remembered Armistice Day. That was the day, one hundred years ago when World War 1 ended. On Monday, one of our students, brought some very interesting artifacts into school.
They were medals belonging to his great uncle John Curran who belonged to the 18th Royal Irish Regiment between 1904 and 1919. He fought in France during World War 1.
He also brought in a photo of John Curran and his wife. This student is rightly proud of his brave great uncle. Thank you to him for bringing these wonderful artifacts into school for us to see.