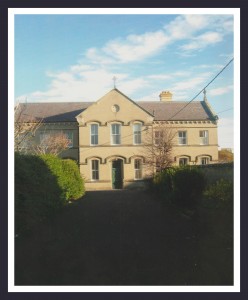 The convent was built in 1906.
In 2015 the convent was sold to the Department of Education.
There are plans to use the convent to give us more room in which to learn and to play.
In 2013, while an extension was being build to the school,
a number of classes went back in time and went to school in the convent.
Click below to see…