Romain Al'l via Compfight
Greystones always had a natural harbour.
In 1897, a man made harbour was built.
It was a disaster.
It was built facing North/North East.
Storms came in from the North and North East.
Boats were smashed against the harbour wall
The insurance companies wouldn't insure a boat in Greystones harbour.
So the harbour was empty of fishing boats.
The harbour was used for small boats
belonging to summer visitors and water sports.
Then a harbour wall was built
and in 1968 the base of the Kish lighthouse
was towed into the harbour to provide more shelter for the boats.
But the big fishing boats never returned.
Then in the new millennium there were plans to build
a marina costing more than 300 million.
There were plans for a new harbour and beach,
a public park and a boardwalk,
new shops and apartments
and new facilities for water sports.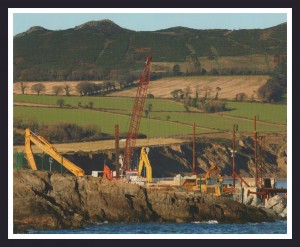 But the recession came and the money ran out.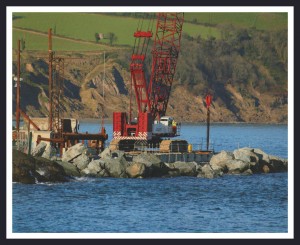 The new harbour is built and recently a sailing club was added.
Slowly but surely it is turning from a concrete place
to a place with trees and places to sit.
This history of Greystones harbour has been
a story of a battle against the sea and plans that have gone wrong.
We hope this story will have a happy ending.

Pavel Tishkin via Compfight
We found information about the harbour in
A Centenary Booklet for St.Patrick's Church (1964) by Samuel French
We also used 'Greystones; Its Past' written by James Seery in 1989
Greystones Harbour, Civil&Maritime Works – Sean Mason – Engineers Ireland